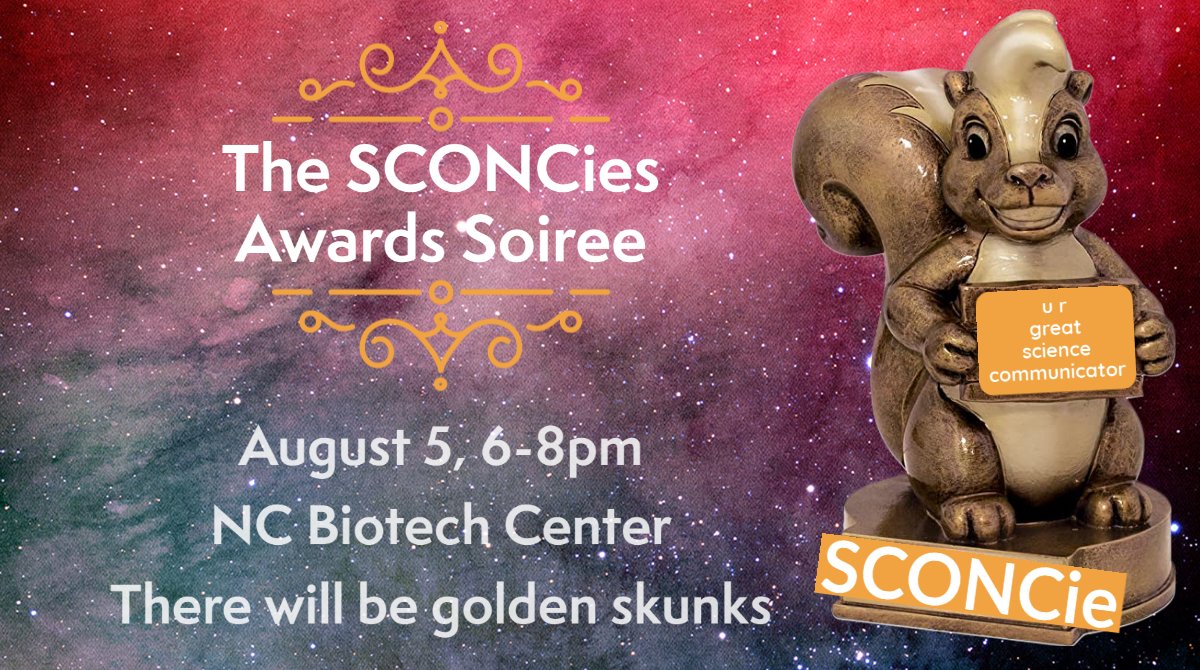 SCONCies Award Soiree
Come join us for our first annual awards ceremony to recognize the winners of our science communication contest— the SCONCies! This in-person event will be held in the Congressional Room and Garden at the North Carolina Biotechnology Center. Come out and see who will win the great golden skunk and other prizes!
Weather permitting, most of the event will be held outside. We will follow all currently recommended COVID precautions. Anyone who would prefer to wear a mask is welcome to do so, especially if it is black and white and striped.
Dress Code: To celebrate SCONC and the SCONCie Award winners, we are encouraging everyone to wear black and/or white attire. If you don't have anything in black and/or white, no worries, come as you are! We are here to have a good time, network, and celebrate the SCONCies!
Date: Thursday, August 5th 2021, 6-8pm
Location: Congressional Room and Garden at the North Carolina Biotechnology Center, 15 TW Alexander Drive, Durham, NC 27709
Registration: https://www.eventbrite.com/e/sconcie-award-soiree-tickets-161040990939
Meet the contest winners: https://www.sconc.org/2021-scicomm-contest-winners/