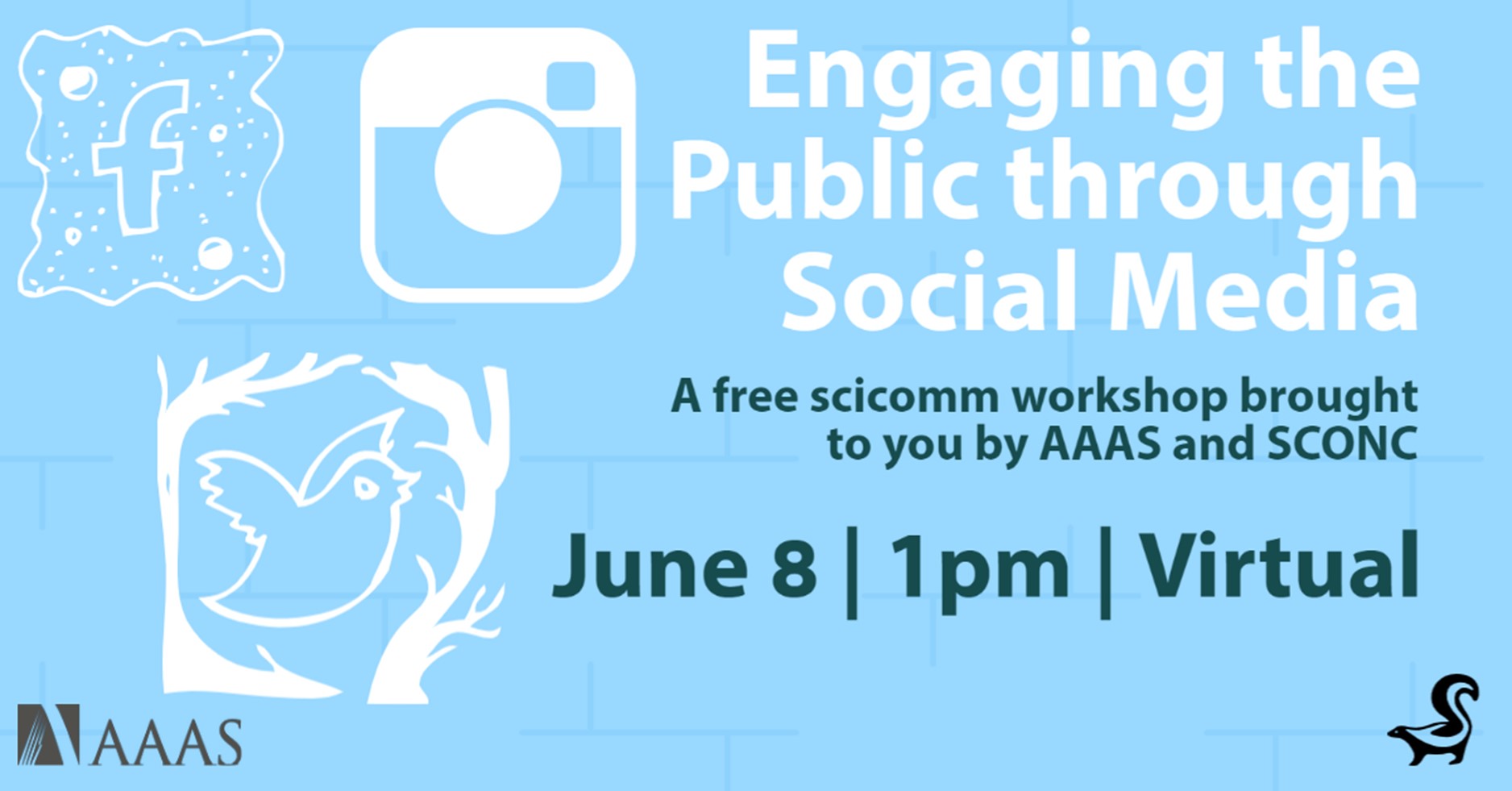 AAAS Communicating Science Workshop
Science Communicators of North Carolina (SCONC) is excited to share a workshop hosted in partnership with the American Association for the Advancement of Science (AAAS). 
Join your colleagues for an AAAS Communicating Science Workshop specifically designed to help you plan and participate in a wide variety of public engagement activities. The three-hour Engaging the Public with Social Media module guides scientists and engineers through reflection on the state of the evolving social media landscape and their roles in it. Appropriate for both novices and those who are already using social media, participants evaluate their online presence and think critically about how they can use social media to accomplish their public engagement goals. This module combines instruction, guided discussion and individual and group activities and culminates with participants developing comprehensive social media public engagement plans.
Many thanks to 2019-20 AAAS Leshner Public Engagement Fellow Tracey du Laney for making this event possible.
Date: June 8th at 1pm EDT
Location: virtual training
This event is free but space is limited, so please sign up early!