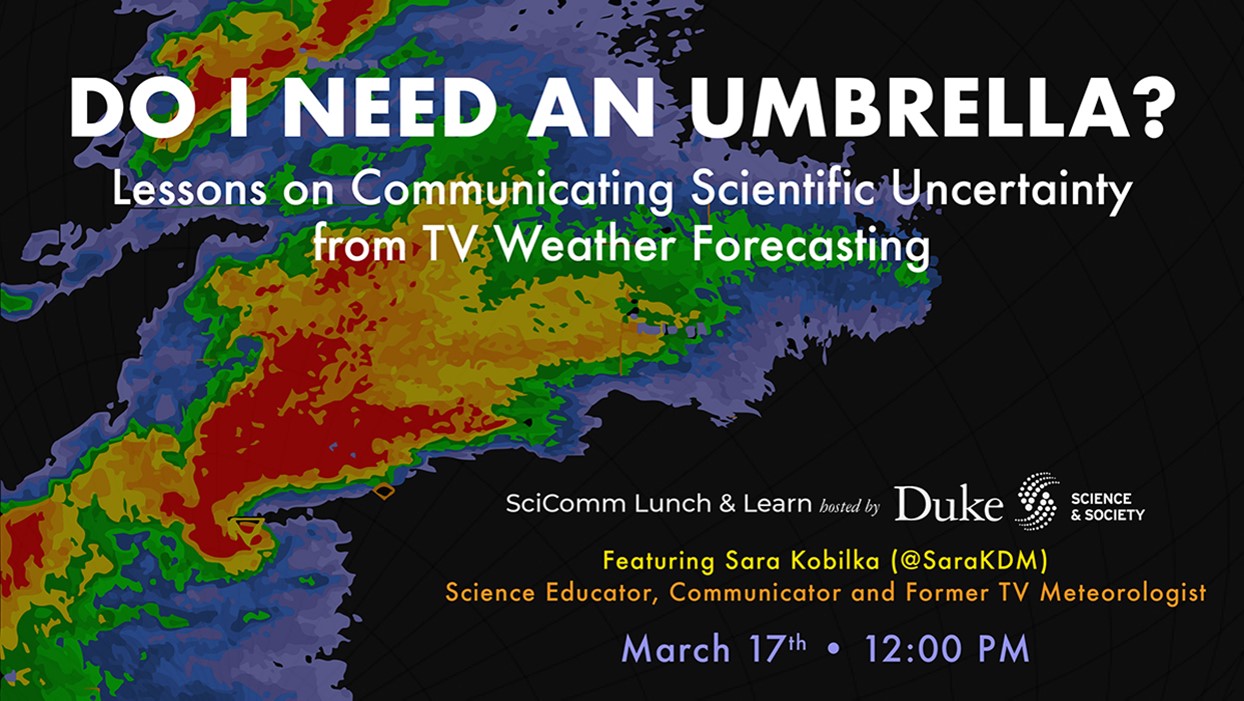 Do I Need An Umbrella? Lessons On Communicating Scientific Uncertainty From TV Weather Forecasting
Uncertainty is a fundamental part of the scientific endeavor but a topic that can be difficult for non-scientists to understand. This session will focus on how TV meteorologists address this topic on a daily basis as well as other strategies that can assist in the process of communicating science virtually.
Join Duke Science & Society for their March installment of the SciComm Lunch & Learn Series to hear from Sara Kobilka. Sara Kobilka is the owner and principal consultant at Renaissance Woman Consulting. As indicated in the company name, Sara has a wide-ranging background that includes journalism, broadcast meteorology, informal science education, non-profit management, science communication/outreach professional development, facilitating virtual meetings, and teaching group fitness classes to name a few. She's currently based in New York (state) but has previously lived in Tucson, Arizona, and throughout the Midwest.