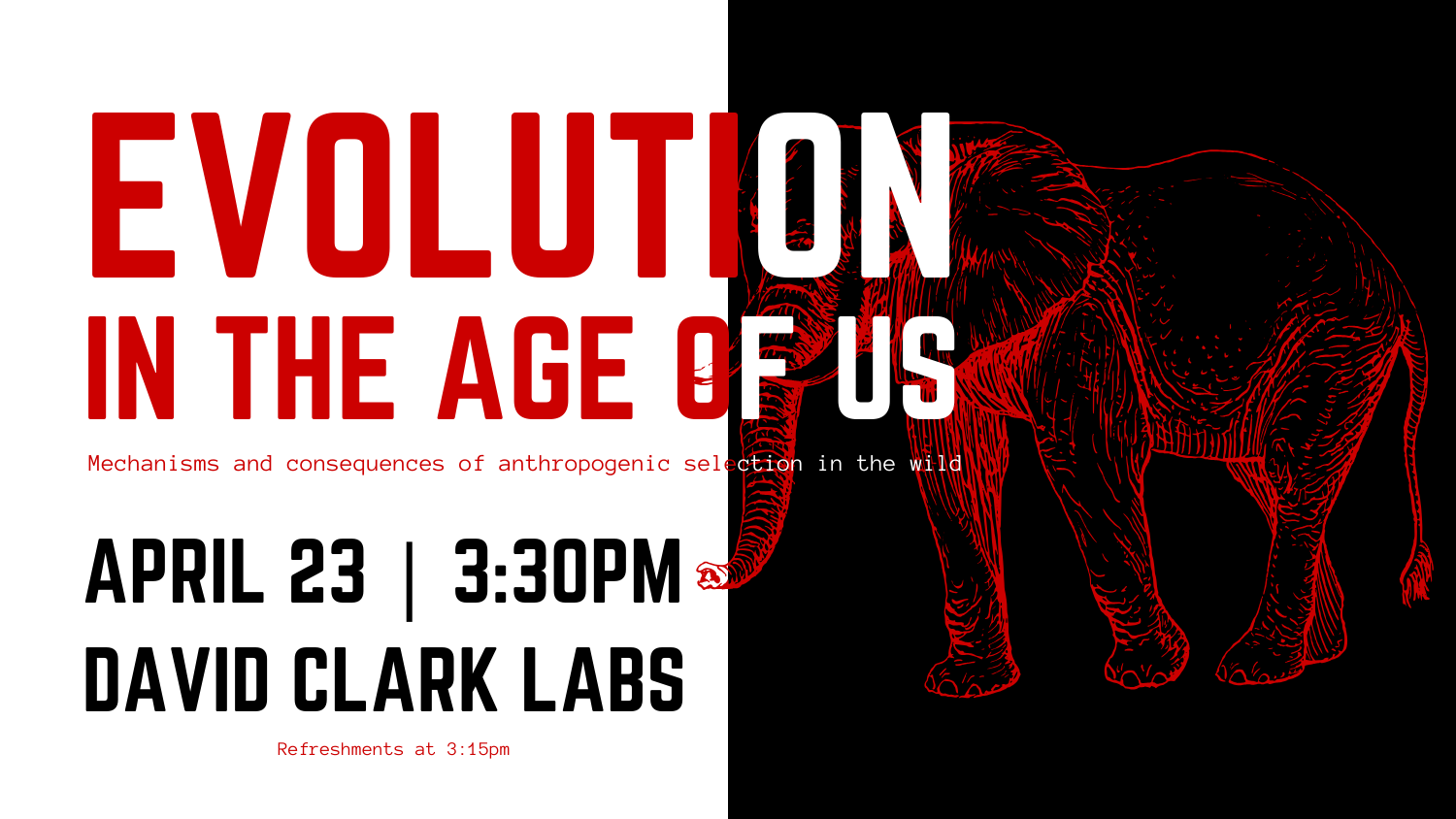 CANCELLED: Evolution in the Age of Us
Please note: This event has been cancelled.
Join us April 23rd at 3:30pm for the Brandt lecture with Dr. Shane Campbell-Staton from UCLA's Department of Ecology and Evolutionary Biology and the Institute for Society and Genetics.  His talk is titled, "Evolution in the Age of Us: Mechanisms and consequences of anthropogenic selection in the wild."
Shane is an evolutionary biologist and hosts The Biology of Superheroes podcast.
The Brandt Lecture is an annual event named in honor of Dr. Bartholomew B. Brandt. Beginning in 1992, a long list of distinguished Brandt Lecturers have given presentations about ecology and evolution. The lecture draws a broad range of students, faculty, and staff from many departments at NCSU and the entire Research Triangle area, including scholars and students at Duke and UNC.