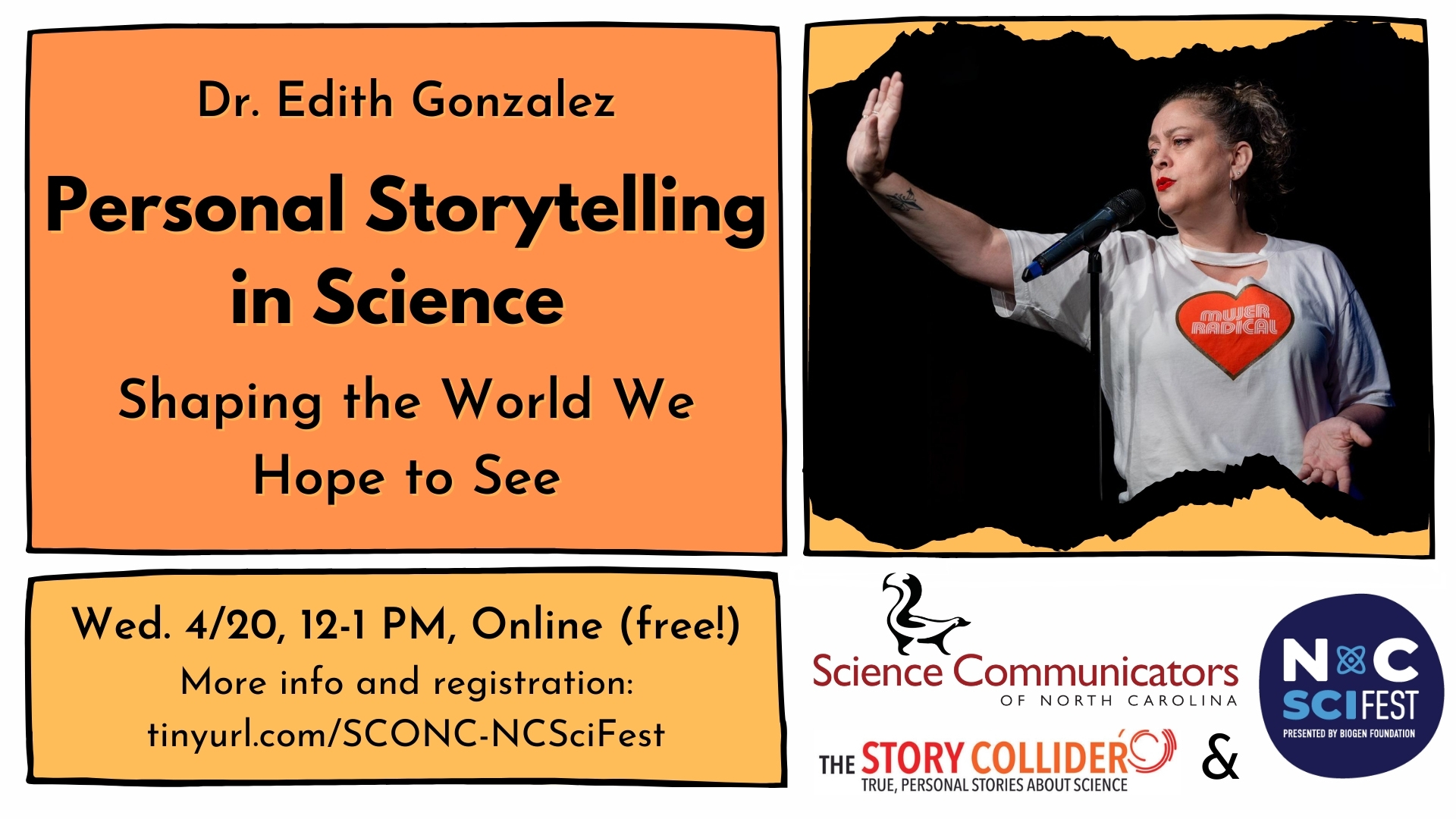 Personal Storytelling in Science: Shaping the World We Hope to See
SCONC and the North Carolina Science Festival are proud to present a Story Collider Keynote talk by Dr. Edith Gonzalez!
In this talk, Dr. Gonzalez will discuss her research into personal stories as tools of identity formation among scientists and specifically provides historically marginalized scientists to see their own expertise as a way of inoculating against imposter phenomenon. Personal storytelling is a powerful lens to explore the process of science and showcase the diversity of humanity that make up the scientific community.
Edith Gonzalez is an Assistant Professor of archaeology at University @ Buffalo – SUNY, studying the global flow of ecological knowledge within the context of transatlantic slavery. She has an extensive career in museums and is dedicated to communicating scientific research to public audiences. She received her MA from Hunter College, MA from University of Virginia, MPhil and PhD from The Graduate Center – CUNY. Edith is an Eccles Centre Fellow with the British Library and her current research is funded by the Society of Antiquaries. She is a two-time champion of the Smut Slam sex storytelling show because of her creative use of profanity and complete lack of shame. Her dedication to logic and sci-fi fangirldom have earned her the nickname of "the Puerto-Rican Mr. Spock."
Date: Wednesday, April 20, 2022
Time: 12-1pm ET
Location: Online via Zoom
More information and free registration: tinyurl.com/SCONC-NCSciFest