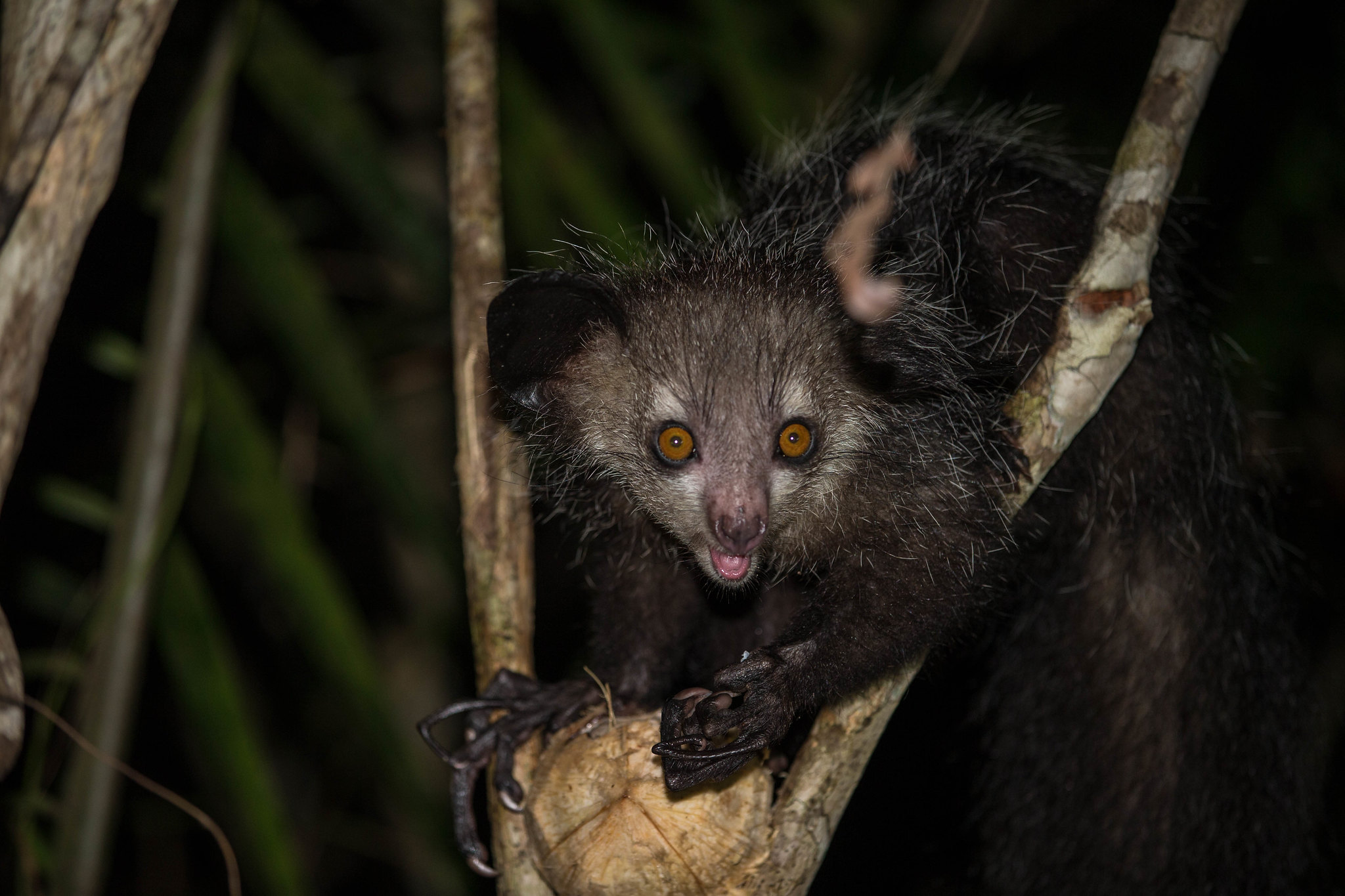 Science Cafe: A Primate with a Panda's Thumb?
Visit the North Carolina Museum of Natural Sciences for a Science Cafe with Dr. Adam Hartstone-Rose, an Associate Professor of Biological Sciences at NC State and a Research Adjunct at the NCMNS.
Aye-ayes (Daubentonia madagascariensis) are among the weirdest mammals in the world, and they are definitely the weirdest primate!  They are not only the largest nocturnal primates in the world, they are the only primates with ever-growing incisors, a bizarre thin middle finger equipped with a ball-and-socket joint, and huge ears capable of echolocation.  And although this amazing animal has fascinated scientists for over a century, no one had noticed that it has another feature that is unique among primates: a "pseudo thumb".  Join us to learn about a new publication describing the complex anatomy of the aye aye's remarkable "accessory digit" that even has its own fingerprints! Although pseudothumbs have never been found in primates until now, find out why they have long been of interest to evolutionary biologists and are iconic anatomical examples used to understand evolutionary biology.
Location: North Carolina Museum of Natural Sciences, 11 W Jones St, Raleigh, NC 27601
Image credit: nomis-simon, Flickr