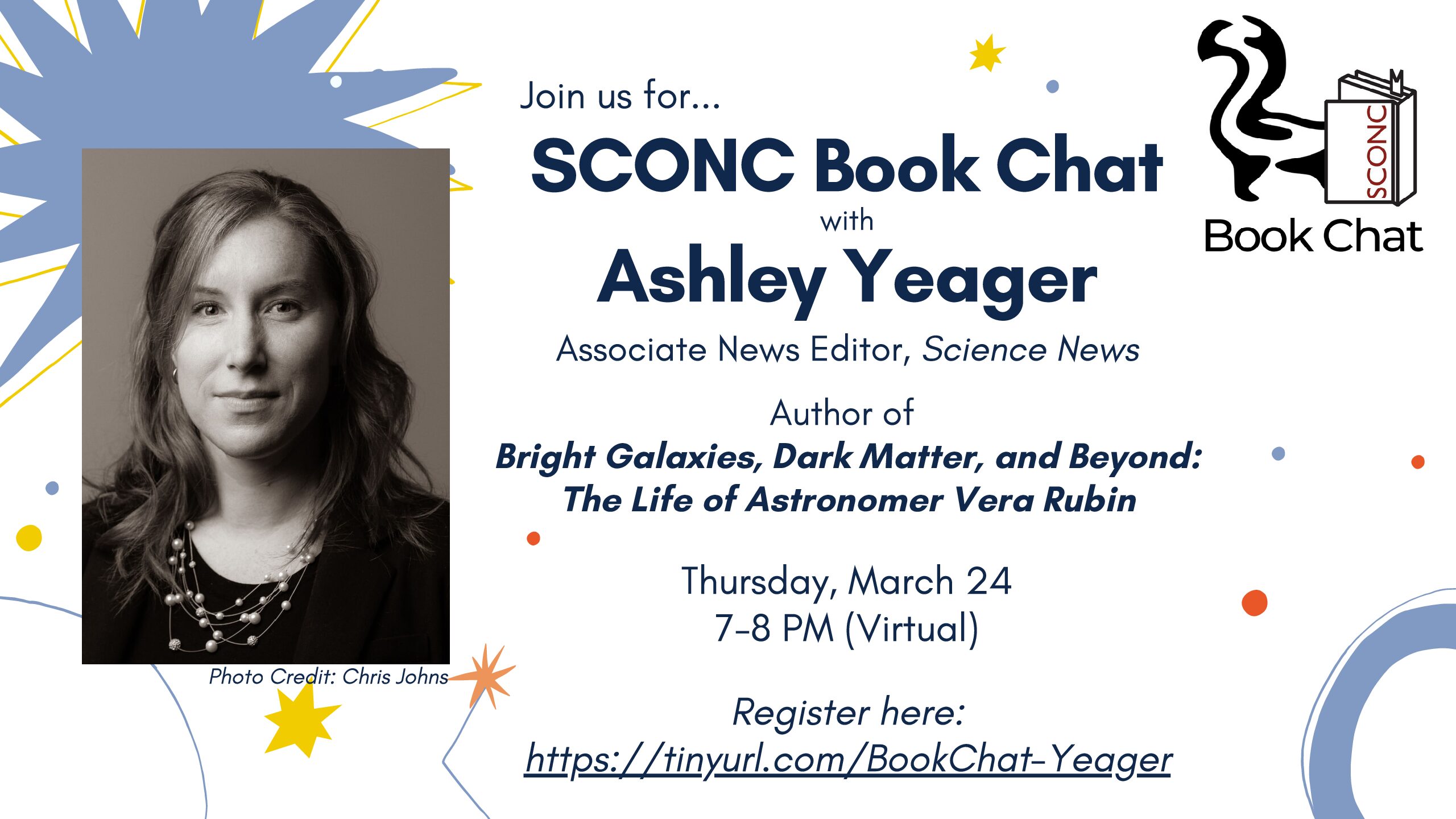 SCONC Book Chat
Join us for the first of many SCONC book chats with leading science writers! This event will feature the stellar Ashley Yeager, associate news editor of Science News and author of Bright Galaxies, Dark Matter, and Beyond: The Life of Astronomer Vera Rubin. Free, virtual, and… out of this world.
Date: Thursday, March 24, 2022
Time: 7-8pm ET
Location: Online via Zoom
Registration: https://tinyurl.com/BookChat-Yeager
More Information: Yeager's book profiles astronomer Vera Rubin and how she was able to convince the scientific community that dark matter may exist. Rubin was persistent despite early dismissals of her work and widespread sexism in science. In addition to finding out more about the book, attendees will learn about Yeager's career path of becoming a published author.
Yeager received a B.S. in communications from the University of Tennessee, Knoxville, and a Master of Science in Science Writing (SM) from the Massachusetts Institute of Technology (MIT). MIT Press published her book on Vera Rubin in August 2021, and the work was selected as a 2022 PROSE Award Finalist in the Biography & Autobiography category by the Association of American Publishers. It is Yeager's first book.