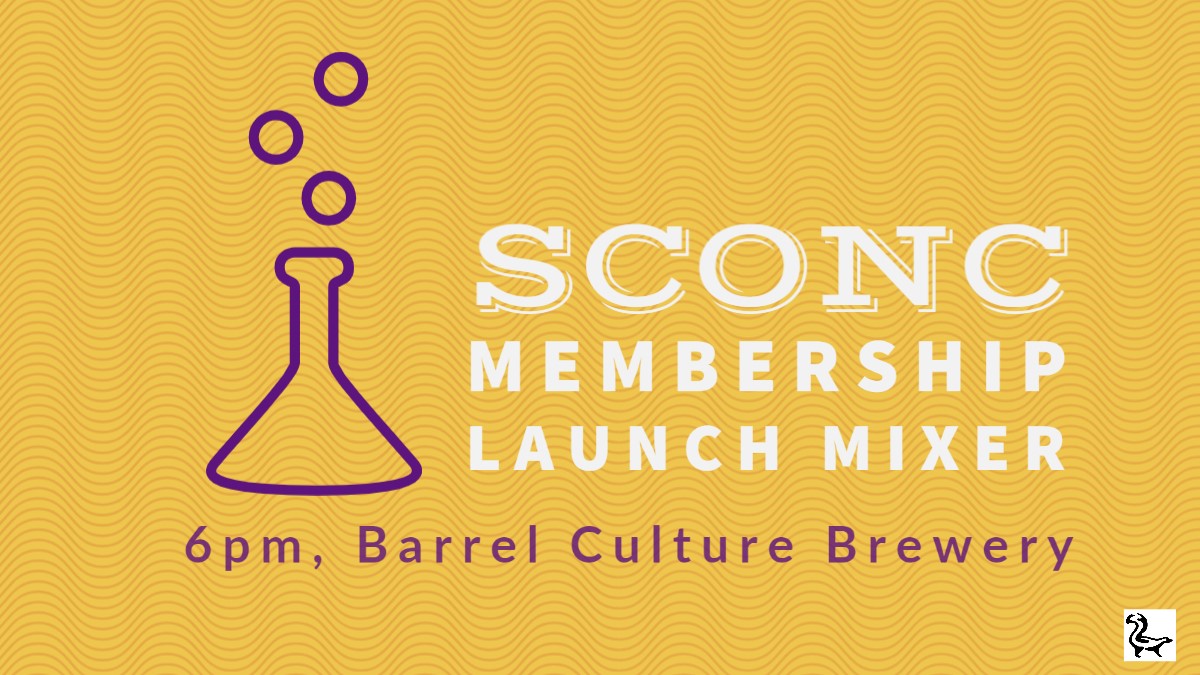 SCONC Membership Launch Mixer
We're celebrating the launch of SCONC 2.0 and our new group membership model! Come to our first social of the year to meet other SCONCs, chat about your latest #scicomm venture, and perhaps even find a collaborator for your new project. Most members of the SCONC Board will be in attendance as well, if you have any questions about the launch of the new SCONC membership model. We'll be meeting at Barrel Culture in RTP starting at 6pm on Friday, February 21st.
All are welcome to attend this low-key mixer, even (and especially) if you've never been to a SCONC event before or you're just starting to dip your feet into the world of science communication. Our goal is to be a resource for you no matter your level of experience!
We hope to see you there!